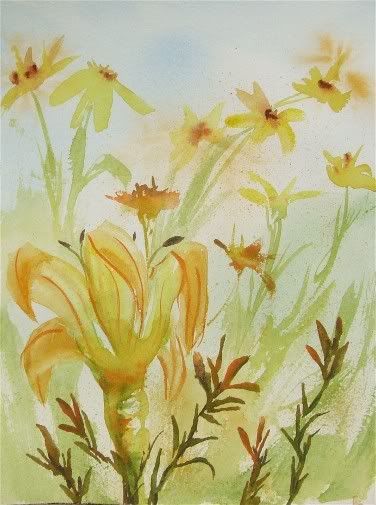 I have been a little under the weather lately and haven't really been out much this week. I decided to sit in my garden and look across thru the flowers and paint/ sketch a bug's eye view of my yard. This is a watercolor 7" by 8" on paper.
Thanks for the invitation to join this group and will try to get out at least once a week to paint something to post. Hopefully something a bit more scenic.
http://shantimarie.wordpress.com is my other blog.